AVAILABLE
NOW!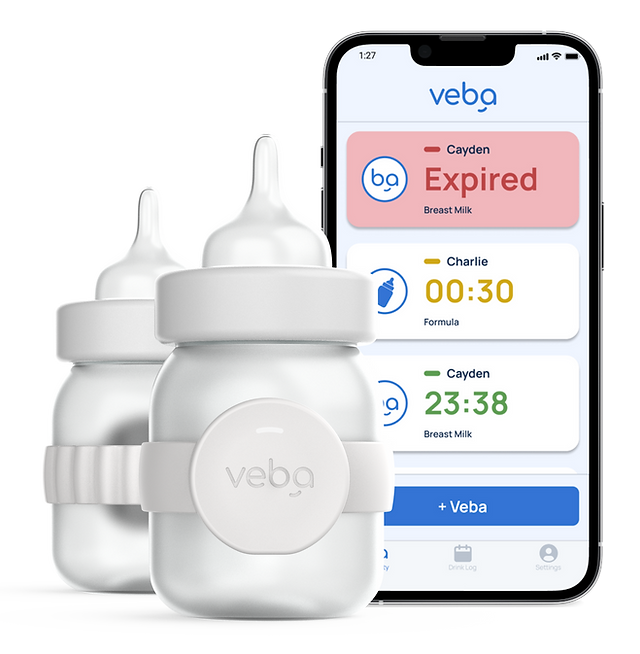 Peace of mind that every bottle is fresh, anytime, anywhere.
Introducing Veba. A smart baby bottle
monitor that tracks breast milk and
formula expiration.
Shop Now
How Veba Works
1
Prepare breast milk or formula
and slide Veba onto bottle.
Press button to begin tracking expiration time. Receive expiration alerts and view the status of all bottles in the app!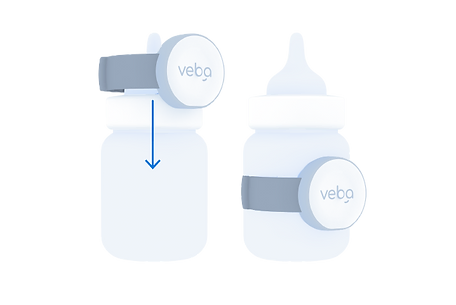 2
Veba monitors ambient temperature and adjusts expiration time automatically.
Device detects feedings and logs it in the Veba Baby app!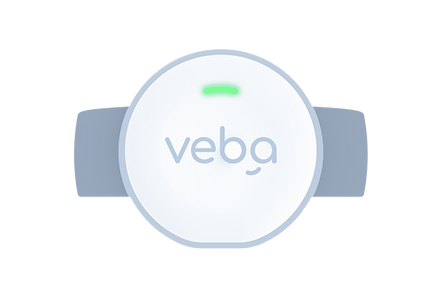 3
Shake to instantly see
the status of the milk!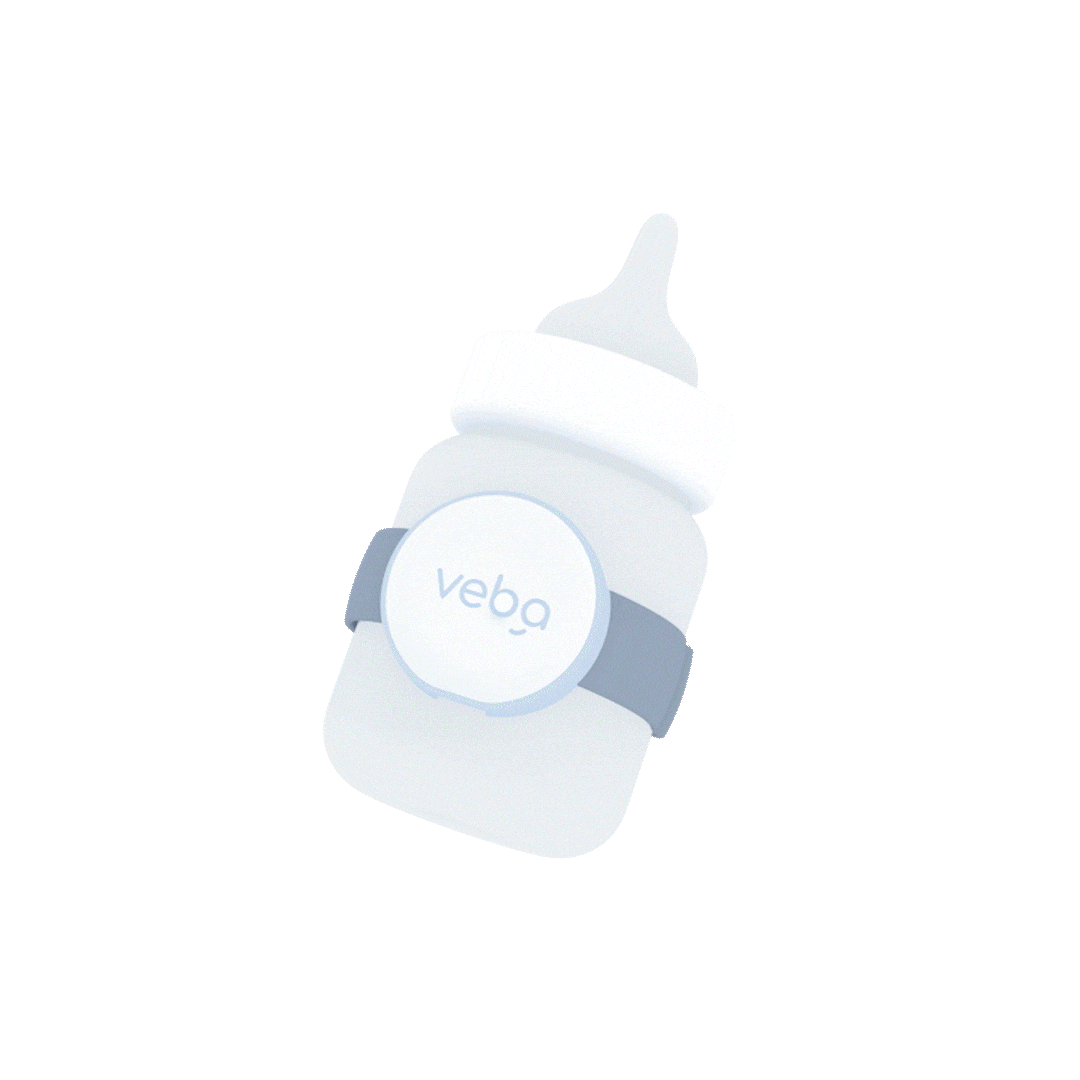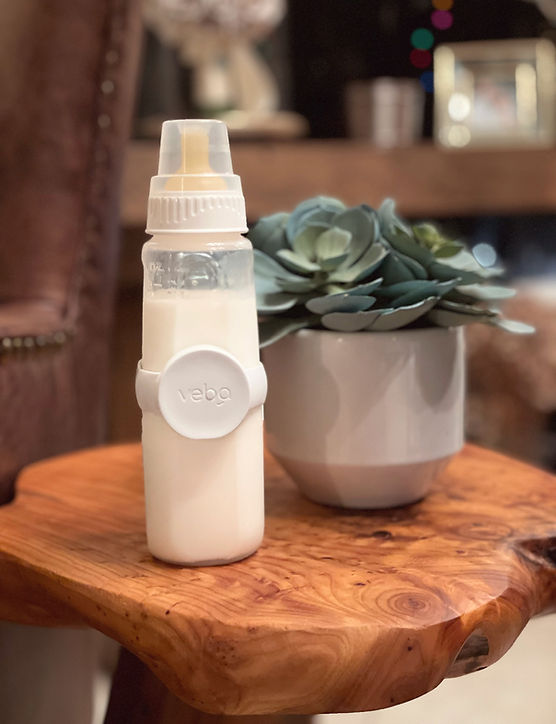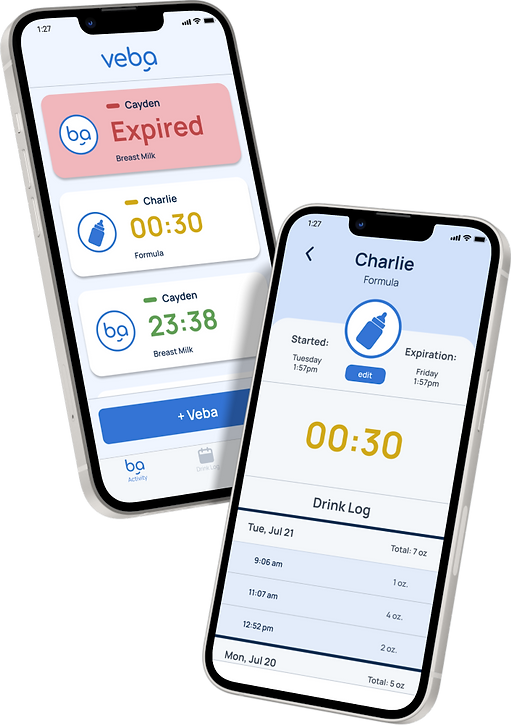 Peace of mind

knowing your baby's milk is fresh and nutritious.

Breast milk and formula decrease in nutritional value and grow harmful bacteria when they have been left out for too long. High temperatures also cause proteins to break down. Veba monitors expiration using World Health Organization and Center for Disease Control guidelines.
What happens when a baby drinks expired milk?
Frequent spitting up or vomiting
Fever
Severe Infection
Why Fresh Milk Matters >
Advanced features

do all the tracking for you.
Expiration Tracking + Alerts
Detects + Logs Feedings
Temperature Monitoring
Shake to See Freshness
Find My Bottle
Track Multiple Bottles
Instantly see bottle status with a quick shake.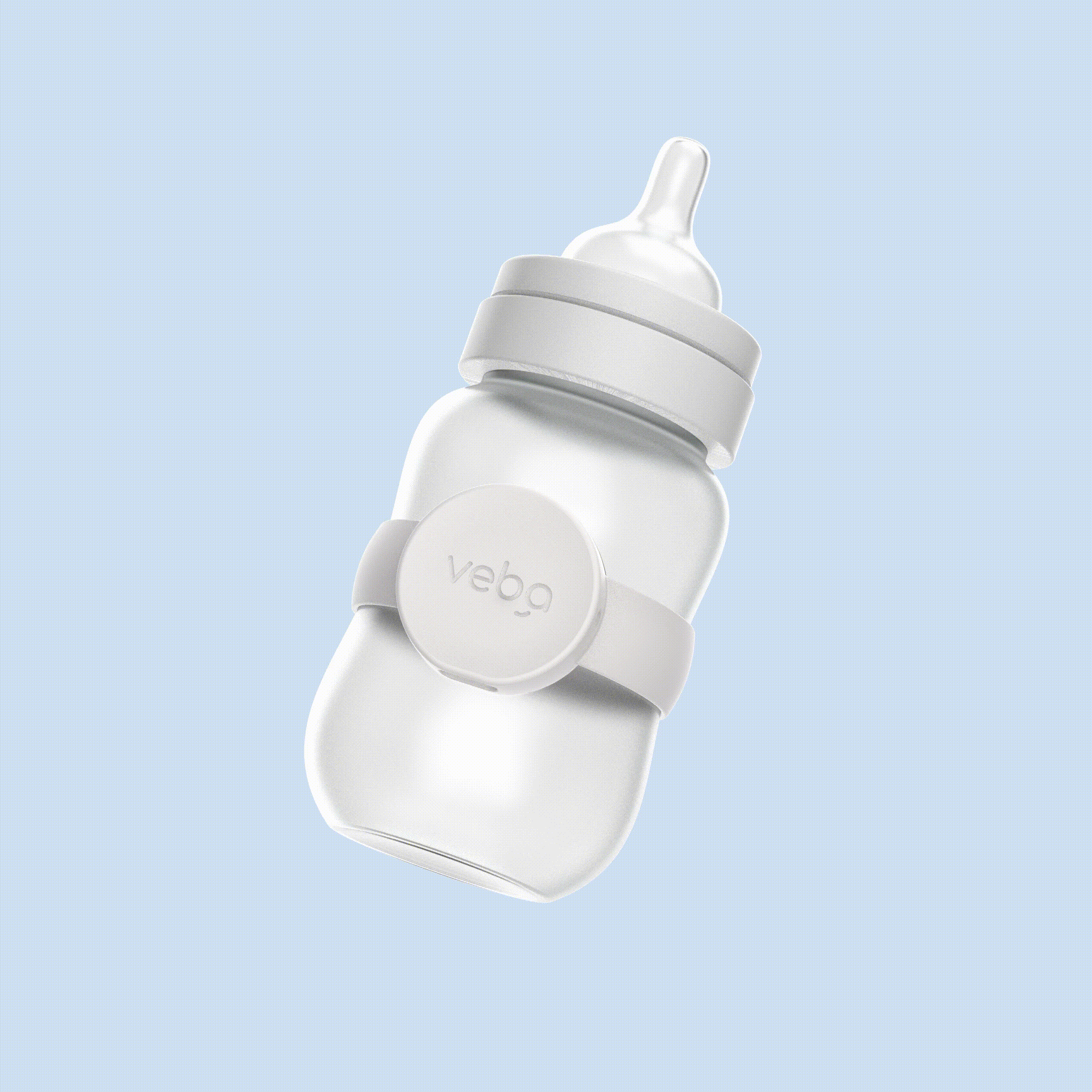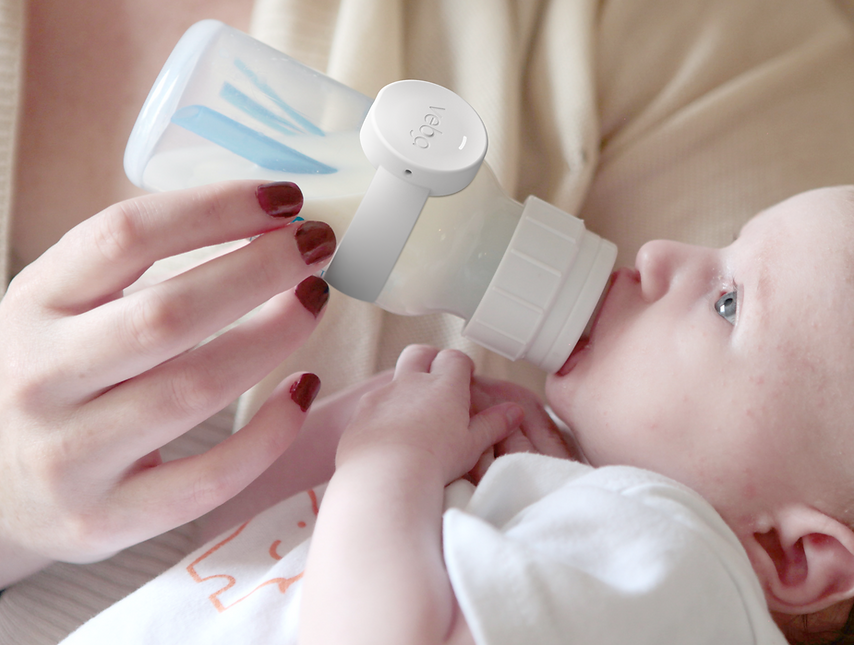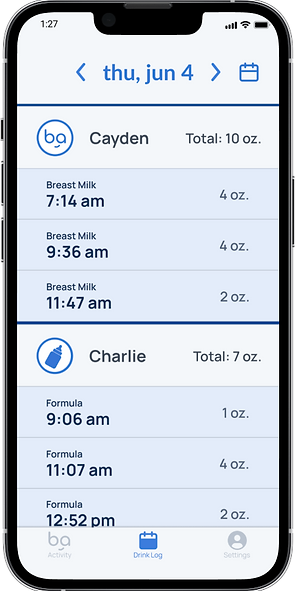 Always know that your baby is
drinking enough.
Veba detects when your little one is drinking from the bottle. The expiration time is automatically updated on leftover milk and ounces can be logged to ensure that your baby is drinking enough.
Flex Strap
Fits all bottle sizes
Long Battery Life
Over a week without recharging
Waterproof
Easy to clean and BPA safe